Detailing
Delivered
A Mobile Detailing Car Wash in East Texas with a Commitment to Quality Service.
At Detailing Delivered, we're committed to serving East Texas with
competitive pricing

and

professional service.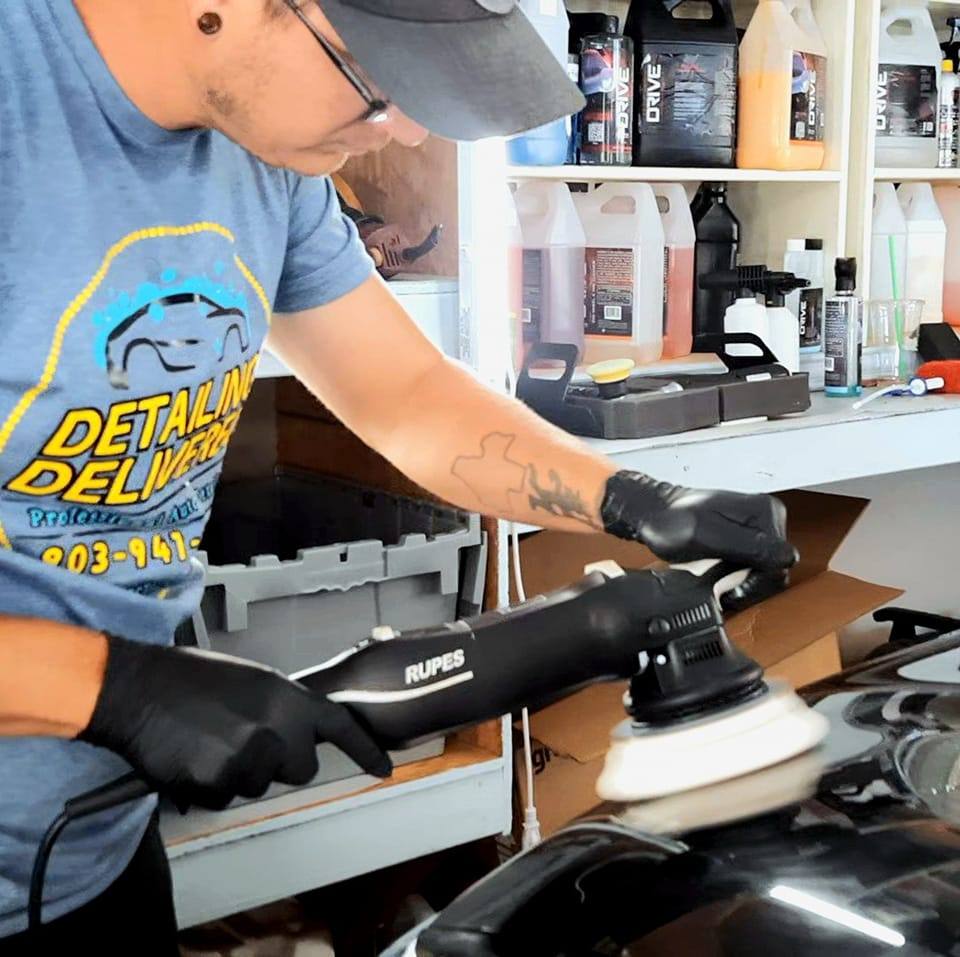 Established in 2018
After years of working several kinds of jobs, Jordan Fugate became interested in car detailing back in 2011. By 2018, Jordan decided to make it his career by starting his own business, Detailing Delivered.
After a few years of growth, his wife Randi Fugate became a business partner in 2021. Randi is also currently attending college, studying Business in an attempt to help grow their small business and become more successful. They are always learning new techniques and finding the best products to use on their customer's vehicles. Randi and Jordan are parents to 5 kids and enjoy spending time with family and going on adventures together.
With a commitment to growth, we here at Detailing Delivered strive to improve every aspect of our business and aim to bring the highest quality of customer satisfaction with every job. Click the link below and see what we're all about!
Hear what our customers have to say

Highly Recommend
"I highly recommend you try/use Detailing Delivered!! He showed up early and did a magnificent job on both of our vehicles! I am super excited that i do not have to look no further for a detailing company to regularly detail our vehicles. thank you so much."
– Marcus Bonner (Happy Customer)

Best Detailing Ever
"The best detailing I have ever had on my car. Very professional, showed up on time and did an AMAZING job. My car looks brand new. I would highly recommend them. They are coming back next week to do my boyfriends truck."
– Julie Knittich (Happy Customer)

Great Pricing
"Got my car wash and detailed and love the results! He took his time and and it looks great. Would recommend and the prices are really good!"
– Valerie Campos (Happy Customer)